04/05/15 02:52 Filed in:
svt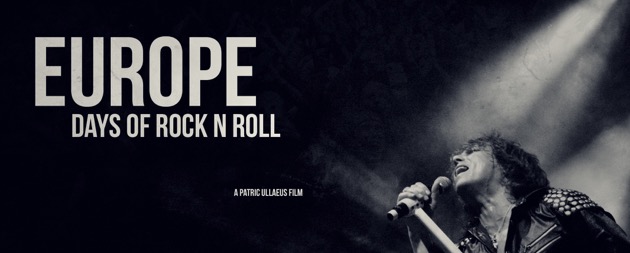 PRESS RELEASE: EUROPE IN AMERICA – DAYS OF ROCK 'N' ROLL INVADES THE USA.

Fresh from bringing the true spirit of rock 'n' roll back to the UK in March, superstar Swedish rockers
EUROPE
come to America for a fresh crusade, with their
brand new video
for "
Days of Rock 'n' Roll
".

Directed by Patric Ullaeus
, (one of Sweden's most celebrated video directors who has worked with In Flames and Dimmu Borgir among many)
"
Days of Rock 'n' Roll
" shows Europe leading sold-out audiences in
Manchester & Wolverhampton
through approximately 3 minutes and 20 seconds of classic, unadulterated, ear-catching-melodic-memory-sticky rock 'n' roll songwriting.

"The main riff for "
Days of Rock 'n' Roll
" was written back in '88, and was meant as a follow up to
The Final Countdown
,"
says
Tempest
.
"Last year I finished the song, the band loved it, and we always felt it would be a great song in our live set."

"
Days of Rock 'n' Roll
" is symbolic of the success
Europe
have been enjoying worldwide with their latest album
War Of Kings
. With
over 20 million albums sold
worldwide in their career, it is clear that
Europe
have become the modern vanguard for classic rock 'n' roll music.

"The love and effort you put into rock albums and videos are more important than ever!"
furthers
Tempest
.

"It's not about over producing or simply recreating the past, but going to "that deeper place" and making new, interesting, heartfelt, primal yet soulful music."
"Classic Rock and hard rock music are built with eternal qualities,"
says
Tempest
,
"and it is our duty as artists, songwriters and music lovers, to make sure this music is elevated yet again."

With
Europe
continuing to successfully spread the word worldwide, the "
Days Of Rock 'n' Roll
" are in strong, safe and dynamic hands.