03/09/13 10:06 Filed in:
svt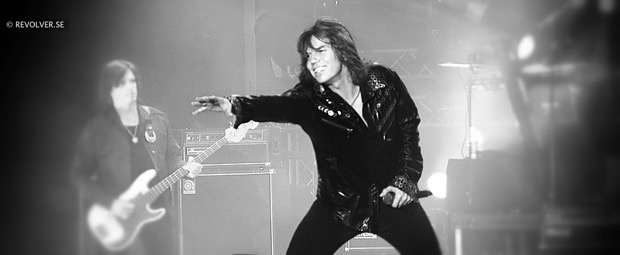 "EUROPE LIVE AT SWEDEN ROCK - 30th ANNIVERSARY SHOW"

Produced & Directed by Patric Ullaeus | www.revolver


This concert which was captured at Sweden Rock Festival 7th of June 2013 is not only a massive greatest hits show in front of 30,000 people, it also marks the 30th anniversary of the bands existence. They celebrate this by playing 28 songs spanning their whole career including songs never before performed.

Between the heavy rock songs they also sit down for an emotional acoustic set which brings a unique intimate feel to this otherwise massive arena show.

To pay tribute to their own heroes they invite legendary guests artists Scott Gorham (Thin Lizzy) and Michael Schenker (UFO, MSG) to join them on stage.

The DVD Includes songs like:
Seven doors hotel, Open Tour heart, Rock The Night, Carrie, Superstitious, Prisoners in Paradise. Always the pretenders, Last look at Eden, New love in town, Not supposed to sing the blues, Firebox, Lights out (with Michael Schenker), Jailbreak (with Scott Gorham) and many more.

Over two hours and forty minutes of concert footage, behind the scenes material and an exclusive interview with the band, makes this the definitive Europe Live DVD. Also released as Blu-Ray.